Full credit to the Broncos captain: he's kept us entertained all season with his comically dire lack of effort, interspersed with occasional flashes of brilliance.
Some say he's more of a leader off the field. Others would like him to stay there.
What are your thoughts?
- Merged
- Merged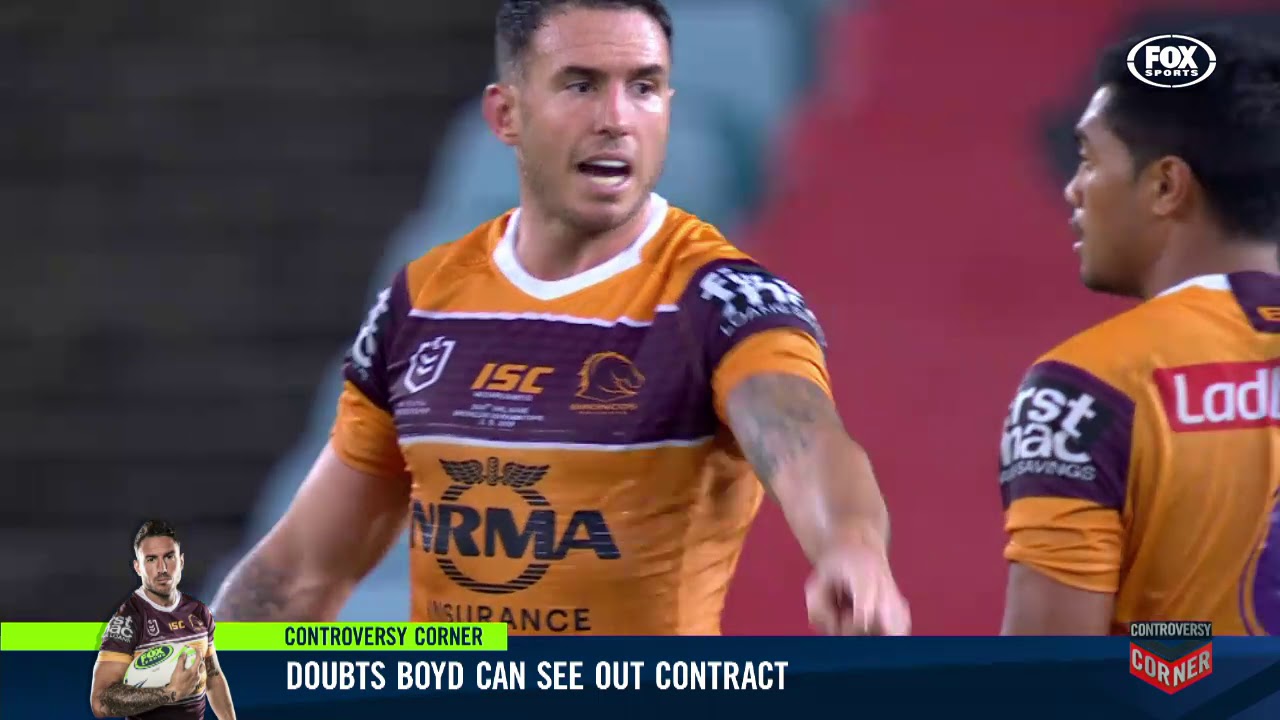 The panel on Controversy Corner discuss Darius Boyd's recent form, his defensive struggles and whether coach Anthony Seibold should move him out of fullback....
www.youtube.com
Last edited: