TL;DR: hate v hate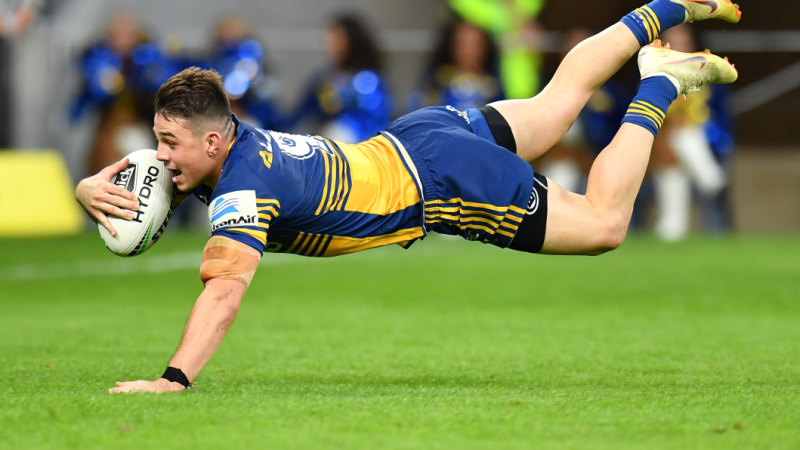 Reed Mahoney may be a born-and-bred Queenslander but there is no club he hated more as a child than the Brisbane Broncos.

www.smh.com.au
Father fuels Mahoney's set against Broncos​
Sam Phillips
August 28, 2019

Reed Mahoney may be a born-and-bred Queenslander but there is no club he hated more as a child than the Brisbane Broncos.
Mahoney's father Glenn is a diehard Parramatta fan and his love for the Eels was only matched by his disdain for the Broncos.



Reed Mahoney in full flight.Credit:AAP

"I didn't really follow a team (as a child). I just didn't like the Broncos growing up," Mahoney said. "My old man got in my ear. He hated them. I don't know why.
He hated them
so I jumped on board
​
It was just one of those things so I jumped on board. "He's a big Parra fan. Ever since I can remember. He definitely hated the Broncos." Glenn's set against the Broncos meant the Mahoney family often spent the start of the weekend cheering for anyone who faced Brisbane in their customary Friday night football slot.



Reed Mahoney has been a revelation for the Eels this season.Credit:AAP

But it also caused plenty of heartache, given the Broncos' dominance during the first Wayne Bennett era. "I definitely would be tipping against them the whole time," Mahoney said. "Every time we (played) the Broncos it was screaming at the TV and because they'd always win, I don't think he liked that, too. He was a bit biased."
The rising Parramatta star has also been driven by Brisbane's lack of interest in his football as a teen. One of Mahoney's friends was invited to join the Broncos' famous academy as a 15-year-old but he never even received as much as a phone call from Brisbane before he was approached by the Bulldogs one year later. "I didn't actually support the Broncos but I always wanted to be part of the development system there," he said. "None of the Queensland teams wanted a bar of me. So, here I am in Sydney. "I think I was about 15 when (his friend) was in the development (squad).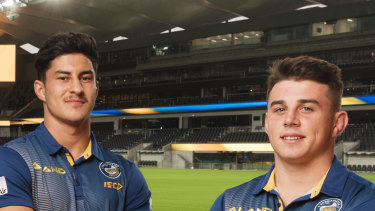 Eels stars Dylan Brown and Reed Mahoney at Bankwest Stadium.Credit:James Brickwood
"It did annoy me at the start because we were always making the same teams but it's just how it is. Life goes on."
Since moving from Canterbury to Parramatta, Mahoney hasn't looked back. He is now one of the NRL's hottest hooker prospects, touted as a Queensland Origin player in-waiting.
we weren't hugging each other
​
His aggression on-field this season has turned heads, given his size. Mahoney puts that down to his older brothers. "If we weren't hugging each other, we were punching on," he said. "We've had our fair share at home but I've learnt to stand up for myself no matter how big or small they are. That's just how I was taught growing up." Eels coach Brad Arthur has managed the 21-year-old's workload through the back half of the year but he is now hopeful of playing 80 minutes every week with finals just a fortnight away. "I feel really good," Mahoney said. "The last few weeks Brad has taken me off and I've been playing 65 minutes. "At first, I wanted to play 80 minutes but it's what's best for me and for the team at the time. "A bit of a break is what I needed and I have to return the favour now by putting in a big, 80-minute performance this week."
​
Last edited: