I don't get all this whinging about NRL blocking the loan deal ... the NRL were well within their rights to block it since it would have put the Storm over the cap ... (hell, if we were in the Storm's position, everyone would be applauding the NRL ...
Loans in European soccer work because their is no cap, it is merely a case of who will pay what portion of the players wage
now Grant has come out and said his piece ... some comments from him (and my replies to those comments)
"I've had the car full of gear for almost a month,"
why pack the bloody car before the deal was even approved ... especially when the type of deal has never before been attempted in Rugby league
"It's not a way to try to rort the salary cap and get a win, it's two clubs trying to develop players and fill holes in their roster. "
it is a way to get a win ... Storm need an outside back for their roster and the Tigers need a hooker ...
"For my development, I believe the next step for me is to play NRL and unfortunately I won't get too many games at Melbourne," Grant added.
when you re-signed with the Storm ... you knew (or should have known) they had two international hookers on their books, one of them is arguably the greatest hooker of all time.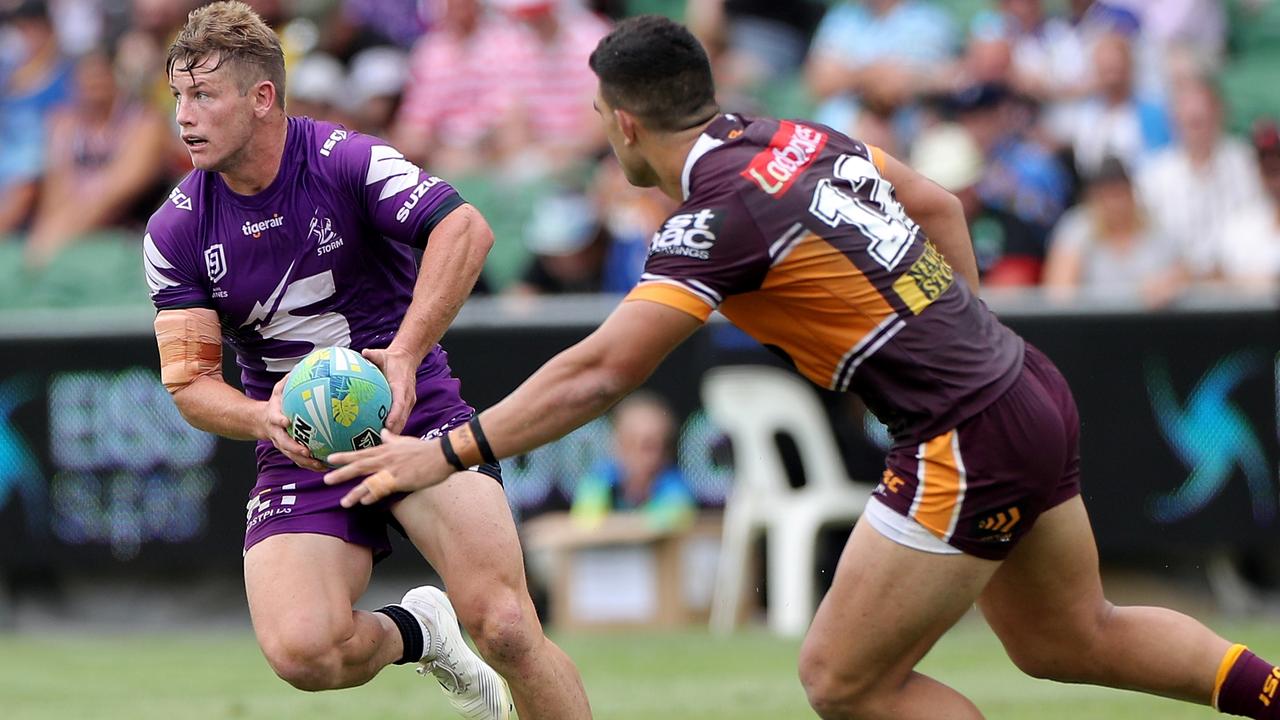 The Melbourne Storm hooker at the centre of the aborted player swap that would have revolutionised the NRL has spoken for the first time since the move was blocked.