​
Payne Haas won't be spending the next few days crying in the rain:
"Obviously there's no sugar-coating it – we haven't won (many games) for a bit. I don't think our confidence is rocked. We just have to play footy and we just have believe we can do it against these teams. There's no better than doing it against Souths this week and we have to be on our A game. The belief is still there. We have a good team and we've just got to put it together."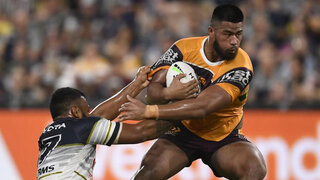 Putting it together and getting it undone
"Whoever is there (in the halves), is going to do the job. I thought
Dearden
and
Milf
were good last week. Us forwards have just got to lay the platform. It's on us forwards to let them do what they do."
"I have a lot of respect for Wayne but … it doesn't matter who the coach is, we're here to do a job this Thursday against Souths.
McHunt