Sunday Mail interview's CEO Paul White. First question is whether Seibold will be sacked if the Broncos miss the finals:

"That question is nonsensical. We are four games into the restart of the season. There are 14 games to go. To suggest that (sacking Seibold) is nonsense. Now is not the time to be discussing the coach's future. Now is the time for support. We are united as a club and that includes Anthony."

"Anthony is the right person for this job. What I will say about Seibs is this - he has a tremendous work ethic and he has a real passion. 'Seibs' hurts over our performances when our results aren't up to speed. I like the fact that Anthony does hurt. People have levelled criticism at Seibs over some of his comments in the media but I like his passion and his honesty. Anthony knows he has a long-term commitment with our club and that's not changing."

"Anthony is getting some scars at the moment and that's good. I've said this to him. Every coach gets wounds along the journey, but the wounds heal and they heal for a reason. Anthony has to cop his medicine now and he will. If you are going to give someone a challenge of building something for the future and we are building that roster, you have to take the noise away. We will do that right now. We are backing Anthony. I know he has the ingredients to be a great coach."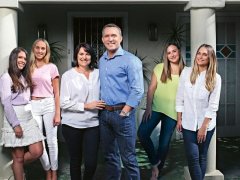 Wears the boots.
"No, there is no cultural issue. You don't want your lows to be 59-0, but I am not concerned about our culture. This season (with the challenges of the COVID-19 pandemic) has been extraordinary for everyone. There's not much motivation for a CEO if a club is just wins and losses. I want a Broncos club that has integrity around care and respect for people as a primacy for what we do and we do that."

"I'm hurting at the moment. We started the year well with two wins but unfortunately we haven't recovered well since the competition recommenced. There is not a single person in our club today who wouldn't disagree with the criticism. We are bleeding. I want the fans and our members to know we care - and that's why I expect the side to show something against the Titans this week."

"The talk about our Old Boys is overstated. Yes, some are critical but we are always working with our Old Boys. We just brought Peter Ryan on (as a consultant) and we have five club captains who are employed by the Broncos. Name another NRL club that has five former club captains employed? We care for our Old Boys. I am working as hard as I can to make the club better. They are always welcome."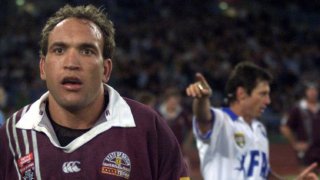 Gone, but not forgotten.
"I challenge anyone who wants to criticise our recruitment to write down what our side will look like in 2023. Will our roster be a retirement home? Immediacy isn't everything. Yes, we have made some decisions to sign two veterans in Ben Te'o and Issac Luke. They are on minimum wage. Te'o is a great pro for our young players and Luke came here for family reasons. This roster will evolve into an experienced one. For every NRL club, the transfer market is fluid."

"If we are doing such a bad job, why do all the other clubs want to poach our players? We do an outstanding job with elite player development. We have a lot of talent in our organisation and playing group. They will get better. You can chart where we will be in three or four years time and that is a mark of good recruitment and retention."

"I'm not saying hang in until 2023, but what people want to know is that they can turn up to the footy knowing they have a team that will give a level of performance consistently. We are working towards that. Look at the Storm. They built success around Cameron Smith, Billy Slater and Cooper Cronk and that's what we want to build here. We are certainly not there yet, I know that, but with the group of young players we have together, I believe we can have success in the future."

"A premiership is the ultimate. It has such a positive impact on many people at a club. I would love it for all the Broncos people who have gone through thick and thin with our club. But you don't just set a target in place without knowing the steps you have to take to get there. It's vital our players learn and grow, because you don't win comps on potential. You win comps on performance. We want to win premierships and I still believe this group will."

"It's all about the totality of the club and that's what makes the Broncos great."

McHunt
Last edited: