Brisbane chairman Karl Morris:

"Anthony will not be sacked today. Unless I am instructed otherwise by the company (News Corp) which owns 69 per cent of the Broncos, under no circumstances do I plan on sacking Anthony. I wouldn't say I'm extremely happy with Anthony, obviously, but I'm conscious of the enormous amount of pressure he is under.

"I am the chairman of a publicly-listed company and I have responsibilities to ASIC (Australian Securities and Investments Commission) for that reason. I have shareholders to consider, but News Corp are 69 per cent owners of the Broncos and they are staying the course."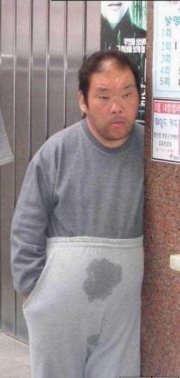 Karl Morris: artist's impression only

"As hard it is, we are taking a long-term view and we still have great faith in Anthony. It was very ordinary to watch that loss. A lot of clubs go through a rebuilding phase. In 30 years, we have gone through a couple of slumps, but this is worst period I have seen. There is a whole range of things I will be suggesting and it's also something for Darren Lockyer to recommend. If there are things to be acted on, we will certainly look at it."

"No-one likes to see what happened (against the Titans). We haven't come back from the COVID isolation period well and we have had several players out injured, but that's no excuse. The other people who have to give him support are his players. At the end of the day, they are the guys going out there wearing the Broncos jumper."

"We can't have a knee-jerk reaction. A lot of people seem to think there is a magic wand but there is no magic wand to fix this. I can honestly say I am not worried about the culture of the club. Our culture is not the issue."



Seibold: breaking records.

"I have been at the club two or three times this week and I see no evidence of a cultural problem. Because of COVID, we have not been able to be around the club and speak to coaching staff and players. Before COVID, I was going for a walk with Anthony once a week to stay in tune with the coach, but this has happened to every club."

"When we signed Anthony (in 2018) everyone thought he was a good appointment at the beginning, so we won't be jumping at shadows. When Anthony arrived, he brought it up as an issue that it's going to be a tough two or three years because of the nature of our roster and the youth in the club.

"That's a reason why we gave Anthony a long-term contract, to provide some stability. It wasn't so long ago that people were telling me what a great acquisition Anthony was and I still think he is. He has to get support from me, the board and Paul White the CEO. It has probably been harder than we expected. These things happen from time to time and we will continue to look long-term."

See you again, next week.

McHunt
Last edited: