Corey Oates set to re-sign with Brisbane Broncos on three-year deal
June 20, 2019 6:56pm
by Staff writers
Source: FOX SPORTS
Corey Oates is set to re-sign with Brisbane.Source: Getty Images
Queensland Origin winger Corey Oates is set to ink a new three-year deal with Brisbane.
The 24-year-old is off-contract at the end of the season, but won't be going anywhere anytime soon.
The Courier-Mail's
Peter Badel revealed the news on
NRL Tonight
.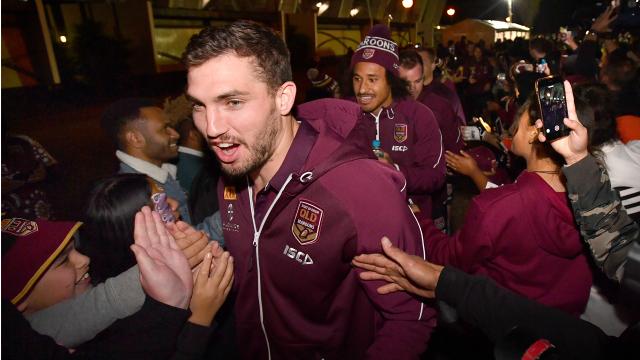 Oates to re-sign
"Corey Oates is staying at the Broncos," Badel said.
"Last year, he waited nine months to sort out his future. He only signed a one-year deal in October.
"Now, he's look at a multi-year deal.
"Brisbane have tabled a three-year offer worth $500,000 a season. A $1.5 million package.
"That will be enough to keep Corey Oates at Red Hill.
"He doesn't want to leave Brisbane. The Broncos don't want to lose him and I think you'll find at the end of this Origin series he will re-sign with the Broncos."