Brisbane has
signed former Mackay Jr, and Bulldogs 9's outside back,
Isaiah Tass
on a one year development list contract.
Kevin Walters
said this about the prolific tryscorer:

We just wanted to get him into our system. Everything that we've seen from him so far has been good and positive. He's a good kid, a good character. His game needs a bit of developing but he's an attacking-style centre and has skills you can't coach and we're very happy about that. We're bringing him home as well because he's a good, young Queensland kid. We like to think we're a club where we provide opportunities for Queensland kids. "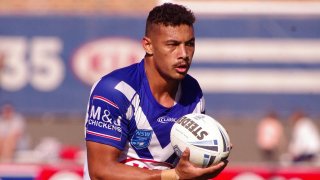 He's been really good. He didn't play a lot of football at the Bulldogs last year but we're really happy with what he's been doing. He's good, strong character which is the type of people we're trying to recruit here."

McHunt
Last edited: