TL;DR: Except on the scoreboard.
Broncos coach Anthony Seibold shows backbone in Rabbioths blast
Mike Colman
,
The Courier-Mail
August 24, 2019 4:00pm
Regardless of what the Suncorp Stadium scoreboard said on Friday night, Anthony Seibold was always going to head home a winner. The biggest victory of his time as Broncos coach came during the week, long before kick-off against the Rabbitohs. Since he took over arguably the hardest job in rugby league, Seibold has struggled to win over the majority of Brisbane's hard-to-please supporters. For the first half of the season he spent much of his time fielding questions about why his team couldn't win.
Broncos players and fans alike have taken time to warm to coach Anthony Seibold. Picture: AAP Image/Dan Peled
He courted controversy with his handling of three of the biggest names on the club's books, sending James Roberts packing and gambling on swapping around Anthony Milford and Darius Boyd.
And then there was the fact that he didn't talk like Brisbane supporters were used to their coaches talking. He was full of buzz words and new age theories which might have been OK if the players had responded but for the first few months it seemed they were just as confused as the fans. Even when the side started putting together a few wins and threatened to sneak into the finals it would be fair to say that Seibold still hadn't been totally accepted.
And then along came Jason Demetriou.
Jason Demetriou's crack at Anthony Seibold's finals record was something to behold. Picture: Liam Kidston
As the much anticipated grudge match against the Rabbitohs crept closer in the rear vision mirror much of the paper talk was about the supposed rivalry between Seibold and Wayne Bennett.
Not that anyone was really expecting Bennett to fire up. He never does, it's not his style. That's what he has assistant coaches for, and Demetriou, who was filthy when Seibold beat him for the Broncos' job, was more than happy to answer the call. His bagging of Seibold's performance in last year's finals series was about as good a bake as we've heard since Nathan Brown gave it to Bennett last year.
How Seibold responded was going to say a lot about him.
Would he cop it, shrug his shoulders and go back to talking about peakless mountains, transferable learnings and tactical periodisation?
Would he say something like, "I won't even dignify that with an answer"?
Would he have "done a Benny" and ignored it outright?
Or would he return serve like Andre Agassi at Wimbledon 1992?
Happily for all concerned it was the latter.
If Seibold's players had counter attacked with as much verve, imagination and quick wit against the Rabbitohs in Round 8 as he did against Demetriou during the week they would have won 40-nil instead of losing 38-6.
Some of those lines he came out with should be printed in a put-down handbook.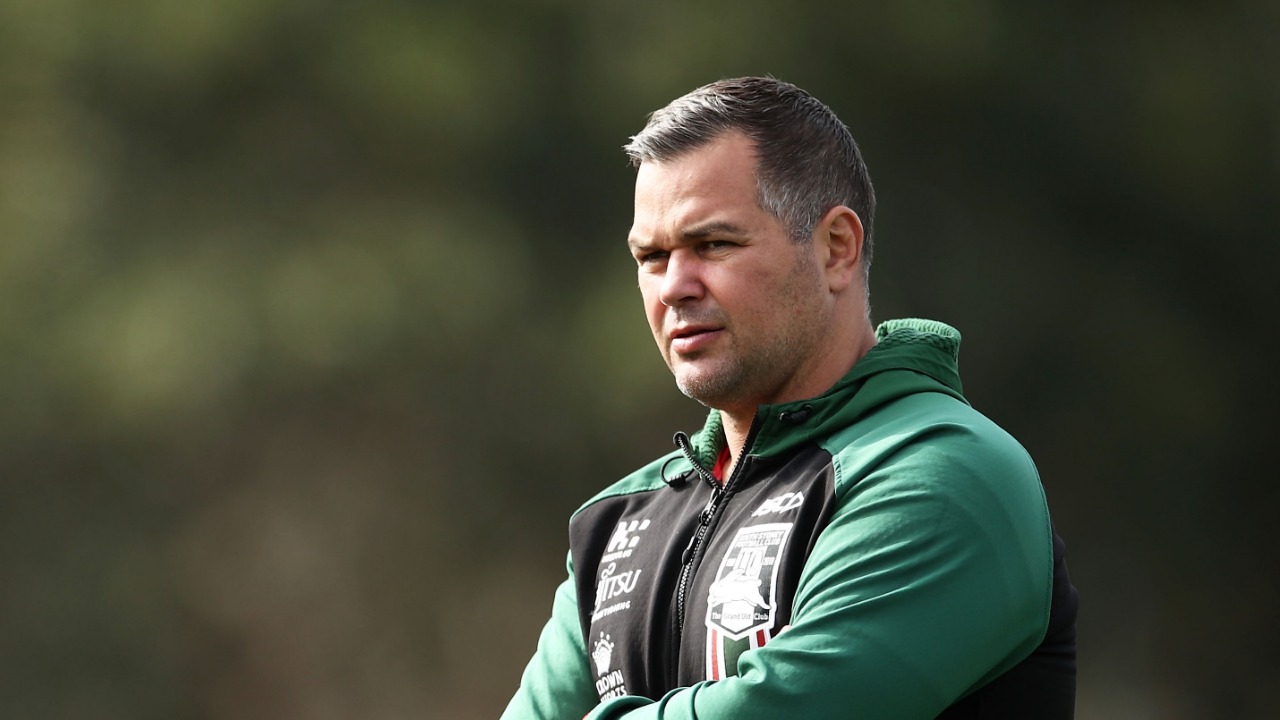 "He has forgotten a few things and that's probably why he isn't a head coach at the moment." "I am not sure if he is dirty that his name hasn't come up for a few head coaching roles or not, but my advice to Jason would be to work hard and let your work do the promotion for you." "I think he has got bigger problems at Souths than having a look at my finals record."
Now that's what I call a strong comeback – and surely every Broncos supporter breathed a sigh of relief.
OK, so maybe it won't make a difference to how far the Broncos go in the competition this year, and maybe it won't help Matt Lodge and Payne Haas understand what he means when he talks about growth mindsets. But it did tell us one thing for sure and certain: there's more to this bloke than big words and a Harvard education. He's got some backbone to him. Push him and he'll push back, and he's not afraid to stick up for himself or his players. It might not be enough to get the Broncos too far this season, but with another four years to go on his contract after this one we could be in for some exciting times.
Last edited: